Students can incorporate social-emotional learning into their daily lives using the Gopher SEL Pack. This pack places emphasis on activities that develop perspective, empathy, self-motivation, and goal setting. Students can practice progressive muscle relaxation with the included yoga mat and play games like, "Don't Bust the Water Balloon" and "Clouds and Trees" with some of the other equipment in the pack.
All activities are completely free to view and share with your students!
If you would like more SEL resources, we encourage you to download SHAPE America's health. moves. minds. service-learning lesson plans.
Social Emotional Learning Equipment Pack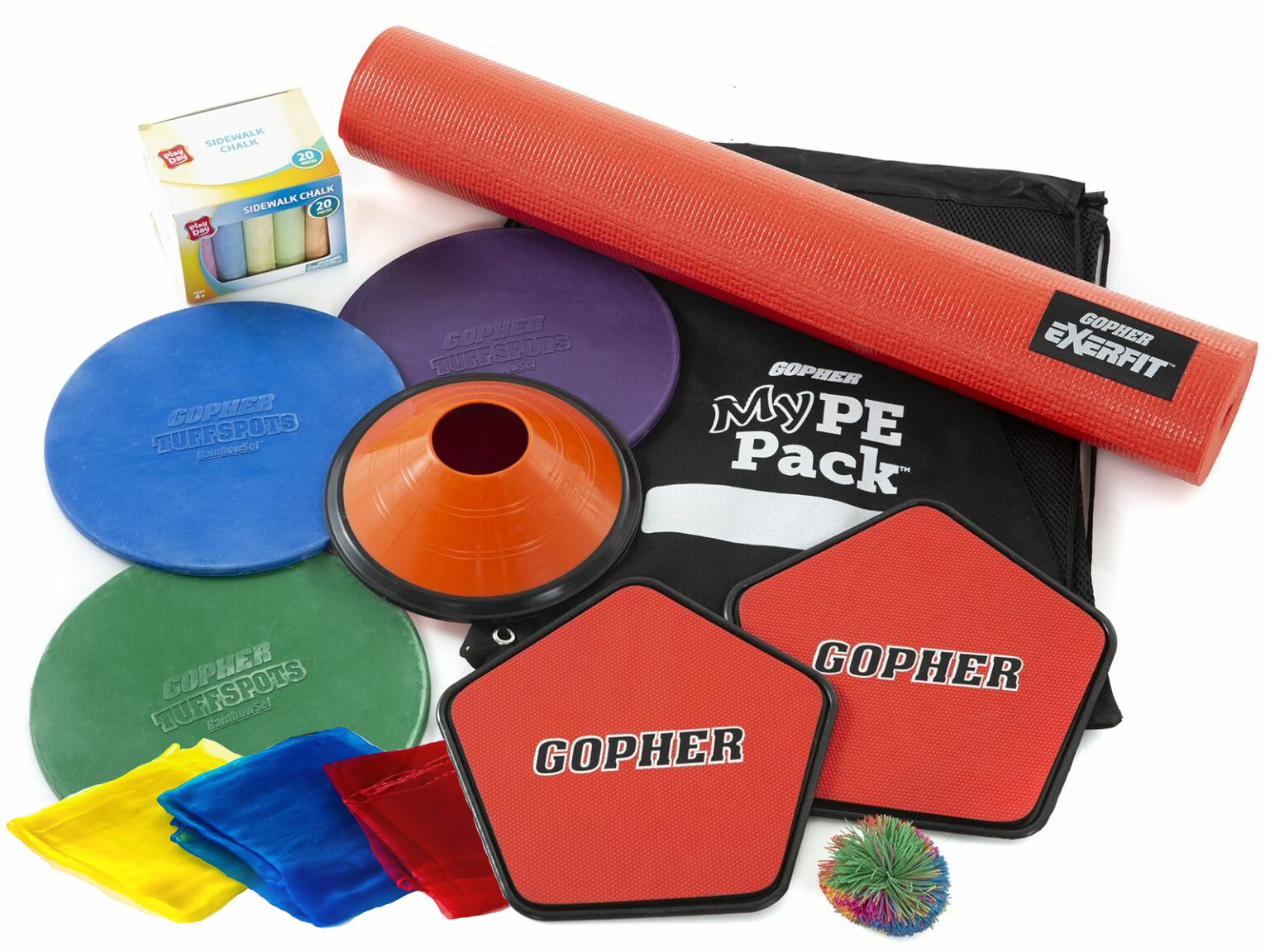 Hand-selected equipment and activities fuel active minds and teach students how to thrive physically and emotionally.
Yoga Mat
Juggling Scarves, Set of 3
Spot Markers, Set of 3
Half Cone
Rubber Band Ball
Fitness Slides, 1 pair
Washable Sidewalk Chalk, Set
Mesh Storage Bag
$49.95
Was: $77.52 You Save: 36%
*Thank you for keeping students physically active! Due to the current demand, certain items in each pack may be substituted for a similar product to ensure your order is delivered on time. We appreciate your flexibility!
About Instructor
Login
Accessing this activities requires a login. Please enter your credentials below!