My PE Pack: A Solution for High School PE This Fall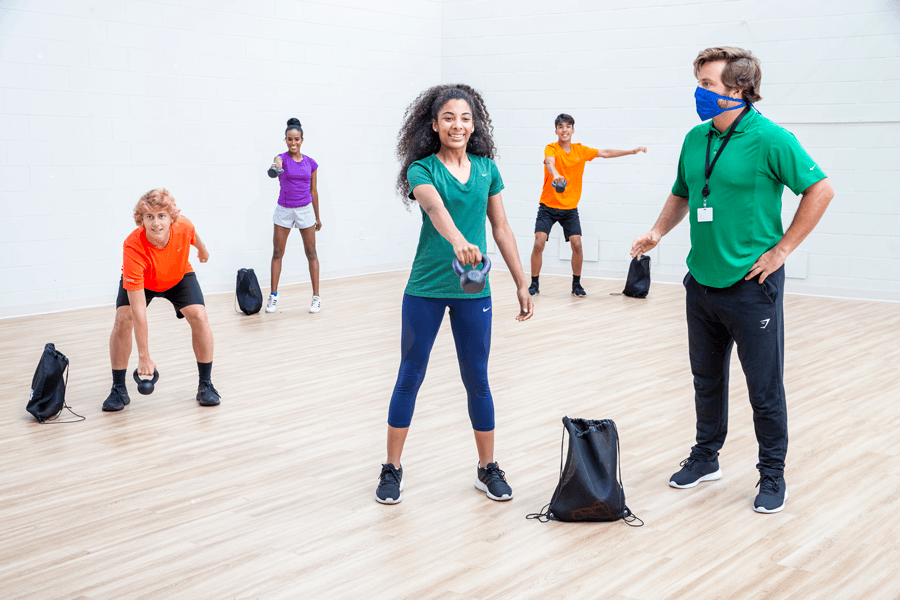 Right now, teachers all over the world are forced to ask themselves three important questions; What, where, and how will I teach in the fall? With all the uncertainties as to what school model will be used when school resumes, teachers, including myself, are finding it difficult to create an instructional plan to teach students how to be physically active. For 26 years, I've taught fitness at the high school level. I am now faced with the challenge of how to teach fitness either face-to-face with limitations, a hybrid model with half of the class working remotely, or complete remote teaching. What I do know for certain, however, is that teachers are problem solvers and approach every challenge or situation with the students' best interest at heart. So, here's one idea I've been looking at that could potentially be a partial solution for all three models.
Gopher Sport created different My PE Packs that students and teachers can use to eliminate equipment sharing. The pack that appeals to me is the My PE Pack-Fitness. It has a variety of agility and strength equipment to build healthy bodies and promote active lifestyles. Each pack contains a 9'L QuickTurn speed rope, 2 resistance loops (1 light, 1 medium resistance), ProStretch latex-free resistance tubing w/ plastic handles (medium resistance), 8 lb kettlebell, 6 lb Tremor slam ball, an ExerFit yoga mat, and a My PE Pack labeled mesh storage bag. The packs come with individual online activities that can be used at home or school while maintaining social distancing and combatting the spreading of germs.
How Would I Use These Packs?
So, how would I use these packs? My instructional planning for the fall changes daily because of all the uncertainties with how this pandemic is evolving and the changes in my district's plans to reopen. Regardless, I think using My PE Packs could help students participate in PE with some protection from COVID. The best way to use these packs, in a perfect world, where budget is not an issue, would be to provide one pack for each student to use either at school or at home. The pack would be their property, and they would be responsible for keeping it clean and disinfected. I'm currently having discussions with my colleagues to see what their thoughts are regarding this concept before requesting funding from our district. More than likely, budget restrictions might limit the number of packs we could purchase. An alternative might be to purchase one set for each PE teacher. Since I teach 6 periods daily, the same set of packs would be used by each class. This would mean that each pack would be used throughout the day by 6 students. Each pack could be labeled by number and assigned to six specific students. Before and after class, all students would be required to disinfect their equipment and return it to the pack.
Great for a Hybrid Model
If my district decides to only have half the school come back face to face, the packs can work with that model as well. The students who are home could have the option to purchase their own pack, and I would provide instructional modifications to allow for the same type of activities that will be taught on campus.
My PE Packs with Distance Learning
If we are teaching strictly remote, then I envision our PE staff using a checkout process to distribute the My PE Packs to students to use at home, much like how our school issues our laptops or pedometers. Finally, if the district does not allow us to purchase these packs in the quantities needed, I am looking into sending home a welcome back letter including a flyer to provide each student an option to purchase a My PE Pack-Fitness to stay active while at home. I would adapt my lessons around PE Pack equipment and provide alternatives to those students without packs (i.e., use a towel instead of a yoga mat, use a milk jug as a kettlebell, a pair of leggings as a resistance loop, etc.).
As you can see, there is much to consider and plan. But if we all try to remember what our goal is as a teacher—to keep students safe, healthy, and active—we will all get through this together.