Students can plan for and incorporate physical activity into their daily lives using the Gopher Physical Activity Pack. National guidelines focus on students accumulating at least 60 minutes of moderate to vigorous activity daily. Pedometers are an important tool for teachers and students to promote and assess physical activity. Goals can be easily set using pedometers that measure steps or activity time. Students can set achievable personal goals to ensure continued motivation. Showing an increase in physical activity outside of the school day is one of the most important outcomes of a quality physical education program.
Gopher Physical activity packs include equipment that promotes the desire to move and develop manipulative skills. Pedometers, a beanbag, foam ball, racquet and ball, and juggling scarves are included to help promote personal skills while moving. In addition, resistance loops help students develop strength and flexibility. Activities can be done in PE, in the classroom, and at home.
Physical Activity Equipment Pack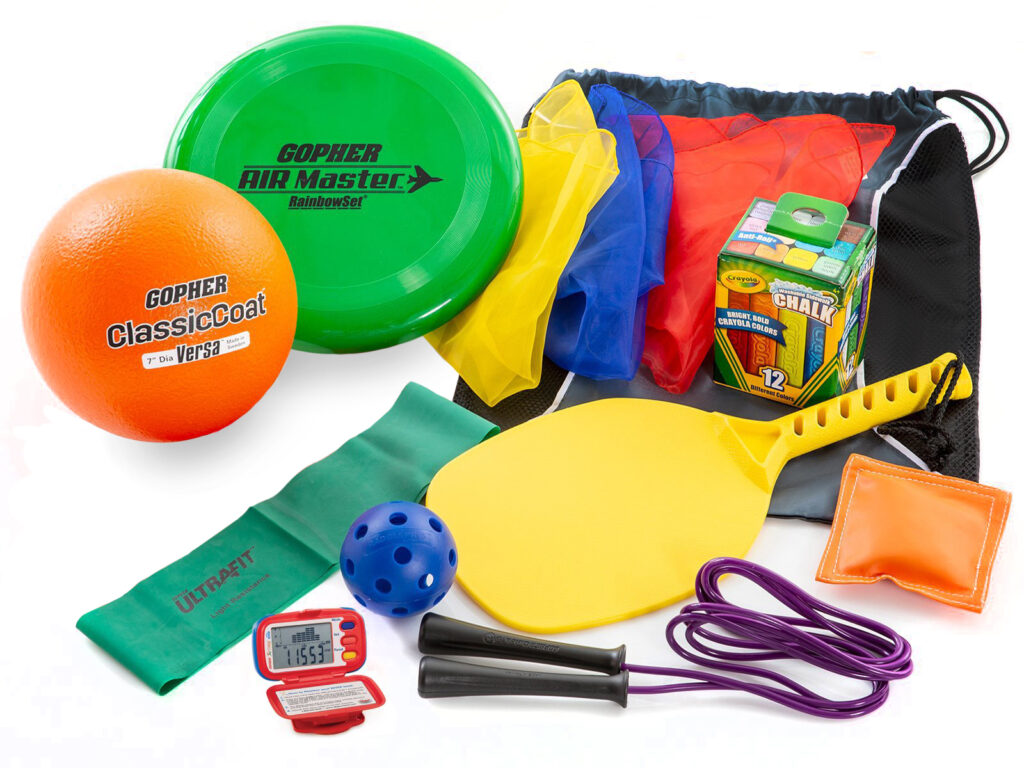 Introduce a wide variety of physical activity to help students reach 60 minutes of activity daily. Pedometer records activity and motivates students!
7" Coated-Foam Ball
FITstep Stream Pedometer
5" Vinyl Beanbag
9'L Speed Rope
Pickleball Paddle
Pickleball Ball
Juggling Scarves, Set of 3
Plastic Disc
Light Resistance Loop
Washable Sidewalk Chalk, Set
Mesh Storage Bag
$59.95
Was: $91.09 You Save: 34%
Thank you for keeping students physically active! Due to the current demand, certain items in each pack may be substituted for a similar product to ensure your order is delivered on time. We appreciate your flexibility!
About Instructor
Login
Accessing this activities requires a login. Please enter your credentials below!