Many situations in schools and at home are going to be different when it is time for reentry. Social distancing is going to be the norm and that probably includes doing PE in classrooms or at home. Space is often limited, and students will be asked to do individual activities in place without a lot of movement. The Gopher Limited Space Pack offers individual activities and classroom games that can be done in limited spaces with limited movement.
Equipment in the Limited Space Pack facilitates visual-tactile coordination and manipulative skills. Equipment such as foam balls, beanbags, juggling scarves, and cup stacking are novel and motivating to students and safe to use in limited spaces.
Limited Space Equipment Pack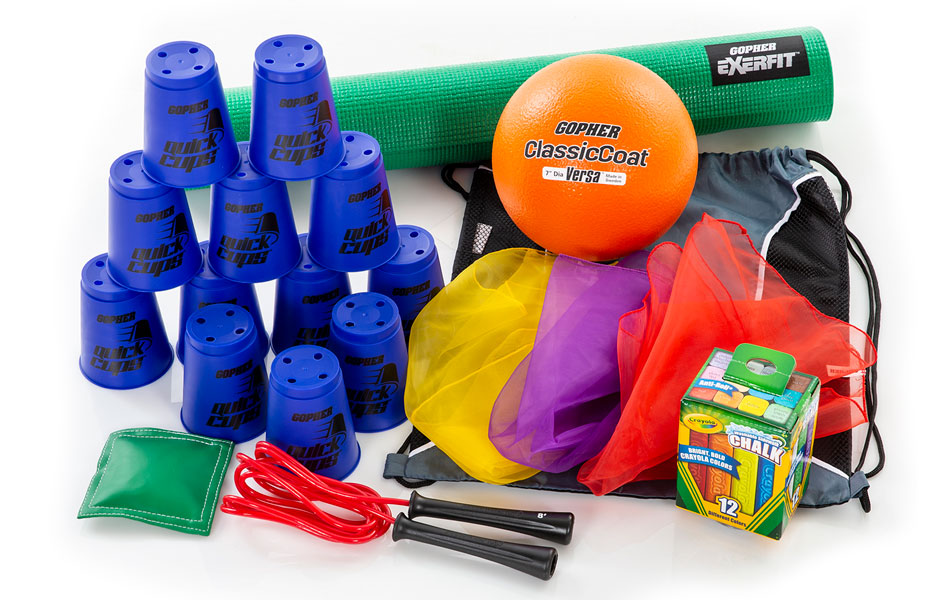 Specially designed when space is at a premium! This safe and effective pack offers activities and games great for limited spaces.
7" Coated-Foam Ball
4" Vinyl Beanbag
9' Speed Rope
Juggling Scarves, Set of 3
QuickCups Sportscups, Set of 12
Yoga Mat
Washable Sidewalk Chalk, Set of 12
Mesh Storage Bag
$54.95
Was: $85.19 You Save: 36%
Thank you for keeping students physically active! Due to the current demand, certain items in each pack may be substituted for a similar product to ensure your order is delivered on time. We appreciate your flexibility!
About Instructor
Login
Accessing this activities requires a login. Please enter your credentials below!